Jurassic World: Dominion Dominates Fandom Wikis - The Loop
Play Sound
This is an article about the Easter Eggs in Tomb Raider - Angel of Darkness.
What is an easter egg?
[
]
Definition from wikipedia.
While the term Easter egg has been used to mean a hidden object for some time, in reference to an Easter egg hunt, it has come to be more commonly used to mean a message, image, or feature hidden in a video game, movie, or other, usually electronic, medium. (source)
Parisian Backstreets
[
]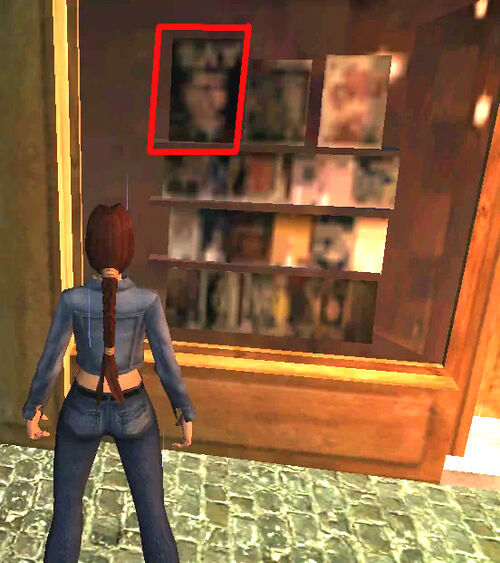 In the book shop (library) is a book with a face and "RAY" on it. It is Ray Tran, one of the designers.
Margot Carvier's Apartment
[
]
To be continued.. this comes later.
Parisian Ghetto Part 1
[
]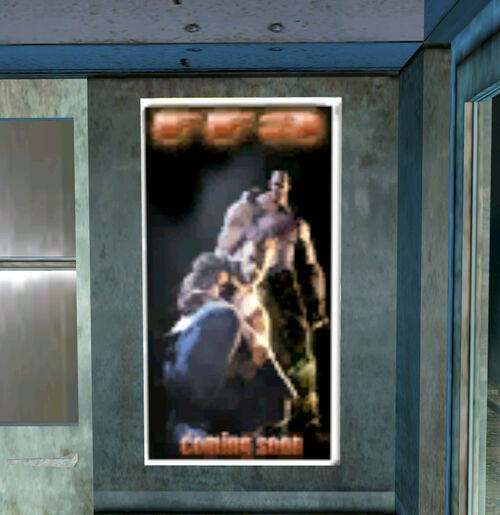 The two men are Hawk Manson and Ben "Smasher" Jackson. This is a reference to the cancelled game Fighting Force 3. It was developed in 2002-2003 by Core Design, at the same time when TRAOD was developed. But it was cancelled. Poor Core Design!
Cafe Metro
[
]
On top of the poster can be seen the word "Duggan". This is a reference to Fergus "Fergy" Duggan one of the designers of Tomb Raider - Angel of Darkness.
Saint Aicard's Church
[
]
This is a well known Easter Egg. At the entrance of the Saint Aicard's Church hangs two posters with names of the names of the developers of the game. Since this sublevel is all about boxing, it was written like a boxing advertising poster.
Poster one
[
]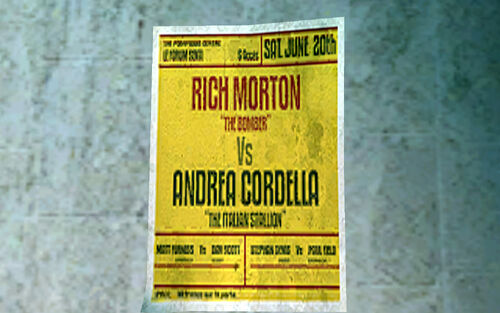 More information about the developers:
Richard 'Rich' Morton was the lead game designer.
Andrea 'C' Cordella was the lead artist.
Matthew 'Matt' Furniss was the animator
Daniel 'Dan' Scott was the FX Programmer
Stephane Denis was the A.I. Programmer
Paul Field did Level Scripting
Poster two
[
]
More information about the developers:
Alex 'Al' Davis did the background system
Duncan 'Darth' Hopkins was a PC programmer
Simeon 'Sim' Furniss was an artist.
Andrew 'Andy' Watt was a producer
Darren Price was an artist
Harold Gilani was an artist
Phil Chapman was an animator
Jerr 'Jer' O'Caroll was an animator
Pascal McGuire was an animator
James Shipley did QA
Saint Aicard's graveyard
[
]
Inside this tomb (with the blue door). You can find two squares with names on it. These are "Raymundo" and "Lilith". My suspection is that Raymundo = Ray Tran.
It reads as follow:
Lileth
Raymundo
Alan
Carter
Geoff
Davy
Aidy
Helen?
Louvre Storm Drains
[
]
In the sewers of Paris there is an advertisement on the floor. It says: Pizza Andrea, 15% off aisdb afa afe ge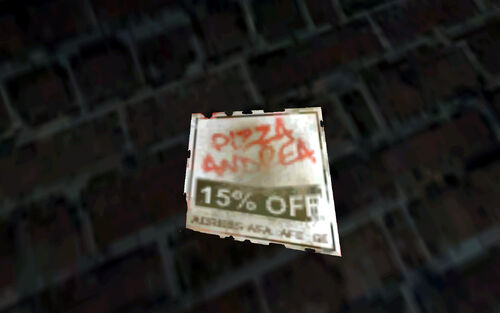 This refers to Andrea Cordella.