Sanctuary of (the) Flame is a level from Tomb Raider Angel of Darkness.
About this level
[
]
If Lara Croft steps on the fire sign in the Hall of Seasons she will enter this level.
Picture by picture
[
]
13C.01 - Green man
Indiana Limestone. Arrabiato means "angry" in Italian; Greenman often express intense emotion (from here)
13C.02 - Dragon plague
This "dragon plague" can be found on all the three levels (except Neptune's Hall). When I first saw it, I thought it was two birds but it is a dragon. I found multiple sources, this one is from pinterest
Trivia
[
]
Some trivia, some facts.
Floating tiles on the lava (or in the air)
[
]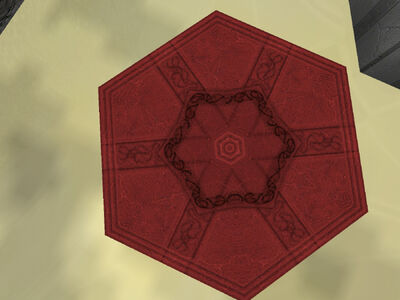 If you look closely it has some sides that have magic numbers.
It has six sides
The figure in it has 12 sides
It has something to do with alchemical stuff like in the Hall of Seasons.