Louvre Storm Drains is a level from Tomb Raider Angel of Darkness.
About this level
[
]
In this level Lara has to be plant a bomb to get access to the Louvre.
Picture by picture
[
]
09.01 - Place d'Italie sign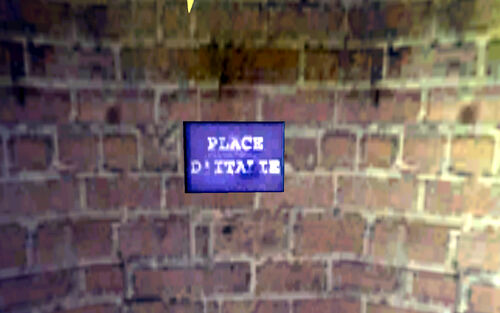 In the beginning of the level there is a sign that says "Place d'Italie". This is an actual place in the 13th arrondissement of Paris. I think that the sign came from the metro sign..
09.02 - Place de France sign
There is no square in Paris that has the name "Place de France". But there was one that would be planned to be build under the reign of Henri IV. According to this article found on the internet.
Great builder, Henri IV had many projects for Paris, the most beautiful examples of which are the two first royal squares of Paris, the Place des Vosges and Place Dauphine. A third royal square, the Place de France, was never completed. His memory is nevertheless preserved in the layout of the streets around Debelleyme Street, in the 3rd arrondissement.
09.03 - Texts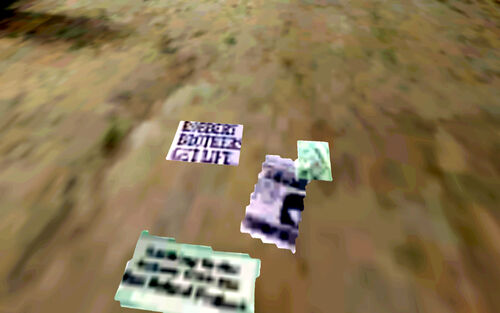 On the ground are some pieces of paper. One of them has text on it that cannot be read properly (be me) it could be:
Roebert Brothers get life
Expert brothers get life
Robbert brothers get life
etc.
I found no references.
09.04 - Fabriques Arenthon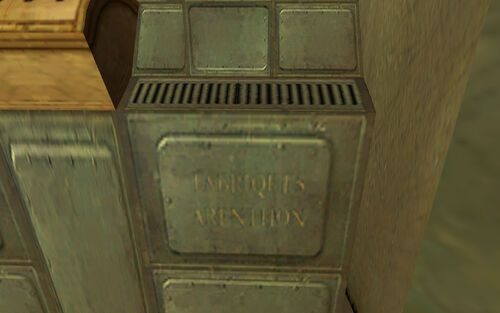 On the machine it says: Fabriques Arenthon.
09.05 - Map of the lower buttress of the louvre
Lara is looking at the map. This where she stands is a part of the Louvre.
The Louvre médiéval (Louvre of the Middle-Age) is a department of the musée du Louvre. It is in the low part of the keep and of the north and east walls of the Louvre castle. It contains the Saint-Louis hall, the Sully crypt and the le Vau hall where are exhibited the objects found during the excavations of the castle for the construction of the Pyramide (from here)
Trivia
[
]
Some trivia.
Pizza Andrea, 15% off
[
]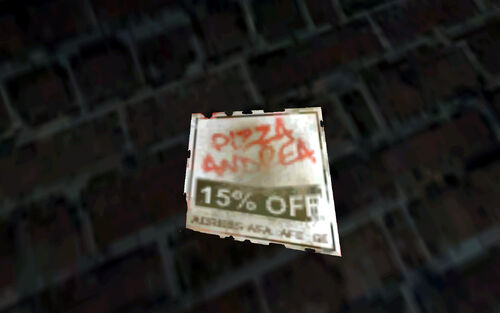 I count this as an Easter Egg, see my Tomb Raider 6 Easter Eggs page
Unreachable door
[
]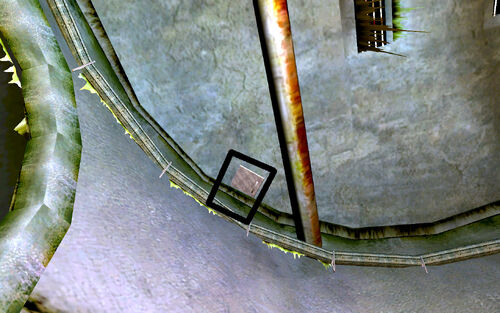 On the roof of one the rooms where water flows there is a little door on the roof..
Unused pictures
[
]